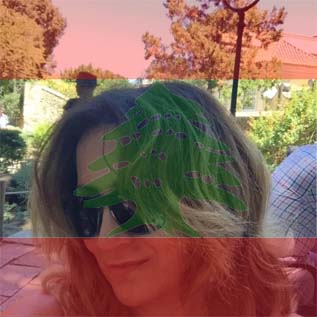 Although:
Same shock
Same horror
Same pain
Same loss
Same scenario
Same assassins
Same date
Same feeling of frustration to react and seek immediate retaliation
Because:
Many of us lack the basic sense of civism and patriotism
We are used to react by "region". The Gharbieyeh/Shar2iyeh (West & Eastern regions) syndrome is still embedded in our thoughts even if we are ashamed to admit it.
We don't function or think as a nation
We have a ghost government, a non-existent president
We elected Corrupt leaders mostly
Garbage fights and worries precede in our day-to-day lives
We have got for too long too many money problems and worries
Our Survival problems are preeminent
We are affected by a fatalistic acceptance of every new catastrophe hitting us
We have become a nation of Cynics. We don't believe in any positive change, only in worse tragedies to come.
We're the depressive result of too many years of sterile and empty promises
We are used to being the victims of our corrupt politicians 'decisions
Our fault? Yes, because we didn't learn after years of war and economical crisis not to believe in politicians but to believe in our country, in Lebanon, in Lebanese, regardless of religion and political affiliation.
So the world didn't react to our tragedy? Nothing new there. We are a small country ruled by power/money obsessed politicians and powerful neighbors and their masters. We are a dormant population, sore from so many hits and after all, we've been bombarded since forever so we should be used to it by now.
The French are new to these horrors so they react accordingly and apps are created to let people vent their frustrations, communicate sympathy and show that they are always united against adversity.
So? What if many Lebanese copied them and changed their FB picture to the colors of the national Flag? Good for us that there are still believers in Lebanon, in the Lebanese flag, in our Unity. So, maybe…maybe, one day the world will start to listen to us and sympathize with our fate.