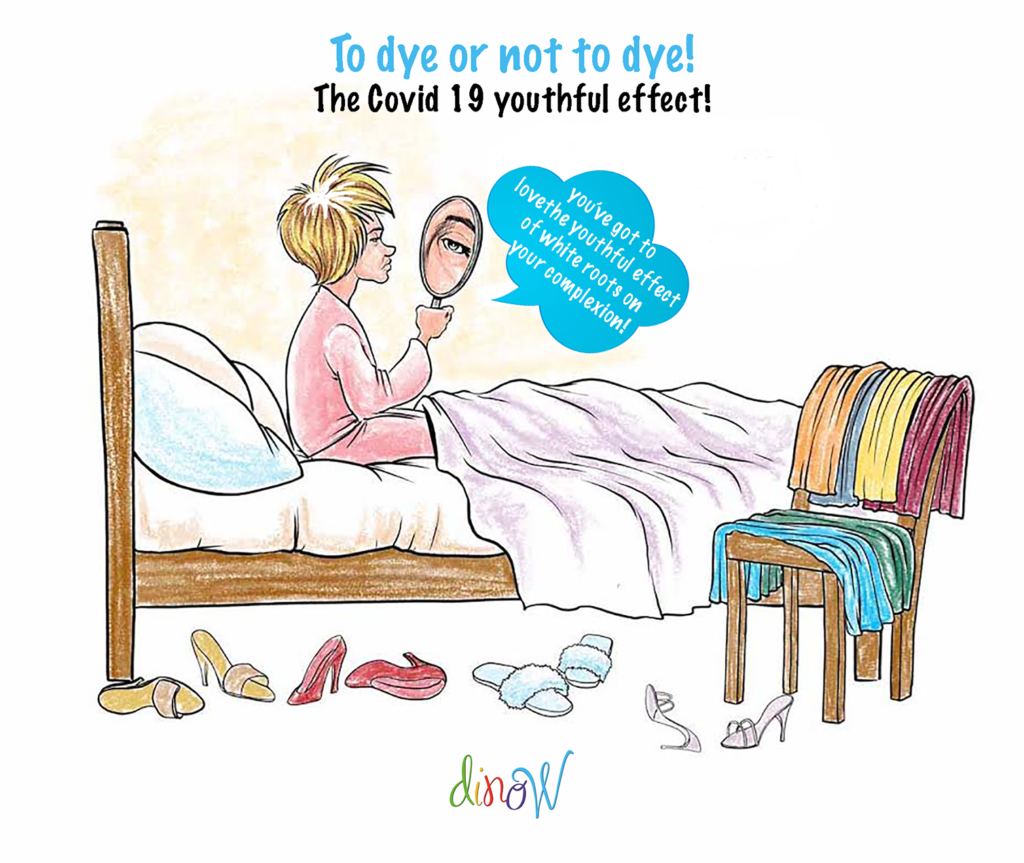 I know, I know that people are dying from Covid 19 and that this pandemic has serious, lethal effects on our health and Life! But…. Nevertheless, our everyday lives have been affected and voicing our little miseries can be therapeutic.
Confined during the lockdown, every woman over 40 is faced with a very annoying fact every time she has to look into a mirror: ugly white hair's roots which seem to grow endlessly. Coloring sprays and other hair cosmetics help but comes a day where a woman can't take it anymore! It has to be colored or….she has to embrace her age, her gray hairs, the widening eyes of her partner, relatives and friends and mainly herself. Needless to say, that gray roots don't make us look any younger. Not every complexion looks glowing with that color.
Middle age with covid 19
Middle age is such a drag! If we take care of our image and our looks, our society and even our inner circle judge us as shallow. If we keep the natural look and go grey, family and friends start the innuendos such as" you look older than your hubby/partner; this shade of gray shows off your age/wrinkles, you seem washed out, pallid…. At best they tell you that you look so tired, do something! some Botox, fillers, anything…."
The choice is ours: assume our age and face the critics or learn to color our hair at home.
For now, with Corona still lurking from every angle we can't take the risk of going to the hair dresser. Covid 19 didn't arrange things. We are locked down and our way of life has changed drastically. Confinement is giving us a lot of time to reflect on our lives, our relationships and…our looks.
What will it be? Tough one:" To dye or not to dye".