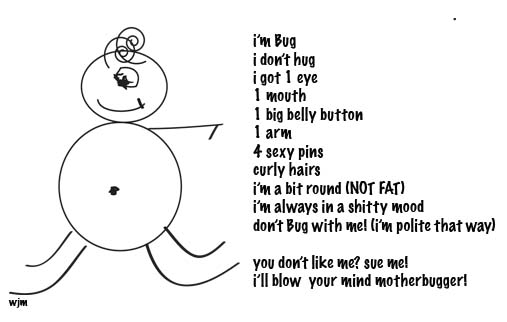 I'm Bug not bag, not hug. I'm always in a shitty mood. Why? Why not?I hate happy people. They make me want to puke. Why? Cause they never get bugged. Bug them! Yeah you're right! I'm polite that way! Jesuits' education. Bug them too! Wanna hug? Bug you! I'm a hater. Remember? Motherbugger!!?
Depending on my mood I'm a man or a woman. How would you know? Heard of PMS for men? So? believe me you'll know!
I'm gay and straight. You don't like it? Sue me! I need my coffee; I just woke up. And no, it doesn't improve my shitty mood. It puts it on pause. Don't bug with me!